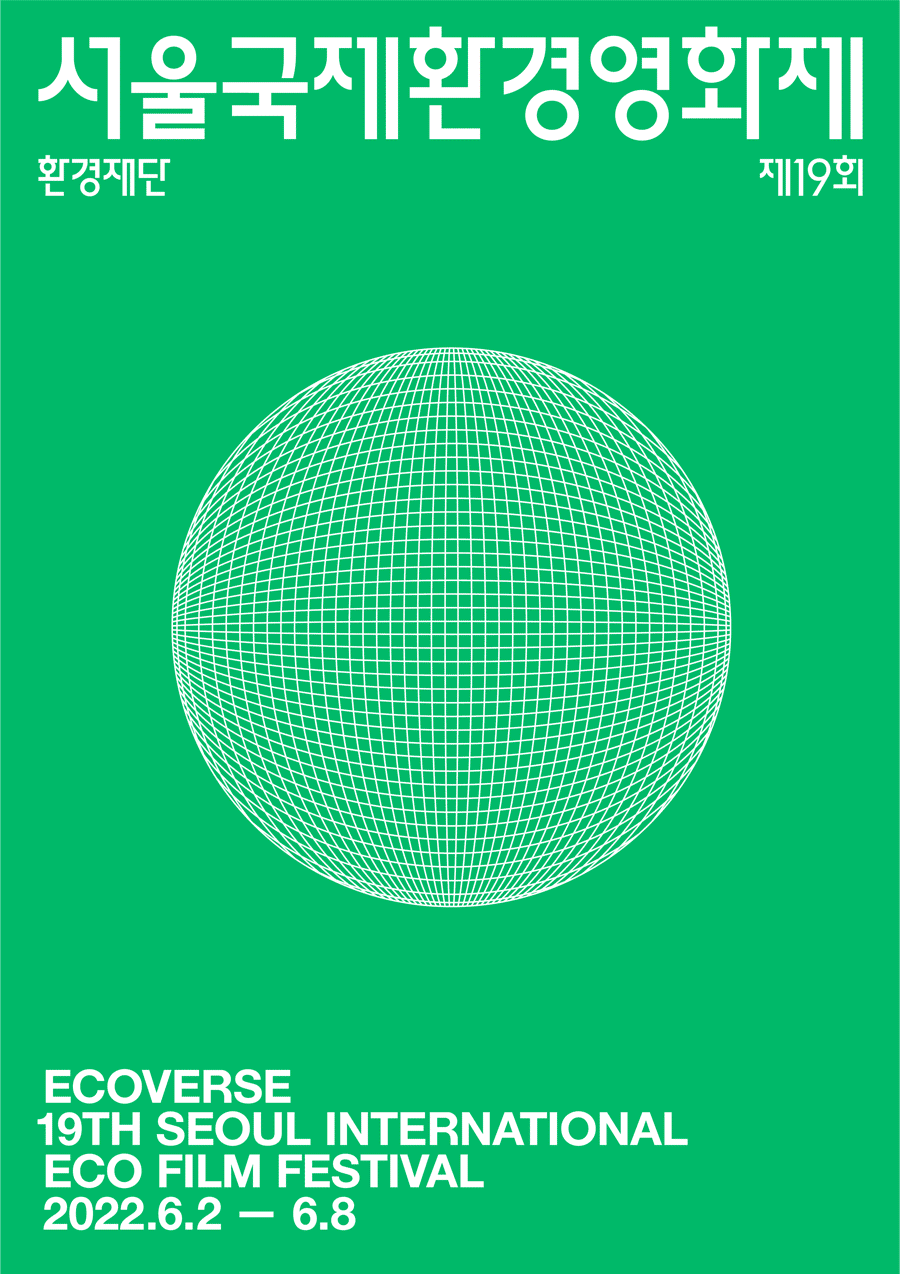 The 19th Seoul International Eco Film Festival(SIEFF) starts today on June 2, 2022.
The 19th Seoul International Eco Film Festival(SIEFF) is held from Thursday, June 2, 2022 to Wednesday, June 8, 2022, in a newly changed name to strengthen its global position as the Asia's largest and one of the world's three biggest eco film festivals. SIEFF has been held every year since 2004, in time with the World Environment Day - June 5, to seek harmonious coexistence between human and nature and cultivate green leaders for sustainable Earth. The slogan of this year is "Ecoverse", a compound word of eco, universe, and metaverse, containing a hopeful message to develop future-oriented ecological values. The festival will introduce various films that cover a number of urgent and critical environmental issues, such as climate crisis, ESG, plastic, community, and animal rights, to deliver this message.
This year's opening film is <Animal(2021)> directed by Cyril Dion who made a big splash with his film <Tomorrow(2015)> by suggesting a new ecological paradigm. In <Animal>, 16-year-old teenagers travel across the world to look into the reality right in the middle of the sixth mass extinction. SIEFF Programmer Seo Doeun describes this film as "a work that diagnoses the current state of earth from the perspective of young generation and share their concern". She said that "the emerging issues of this year are 'extinction' and 'actions of new environment generation'" and heralded "you will find a variety of works covering concerns over the impending mass extinction from the eyes of extinction generation on the screen".
The number of the entries submitted to the 19th SIEFF is 3,578, which is the biggest number in its history. Out of those, 73 works from 25 countries were selected as the final films and those will be screened in nine different sections classified by globally-emerging environmental issues.
Based in the eco-friendly way of operation with the minimum carbon footprint just like the 17th and 18th festivals, the films of the 19th SIEFF will be screened both online and offline.
For more information about film screening, visit the official website