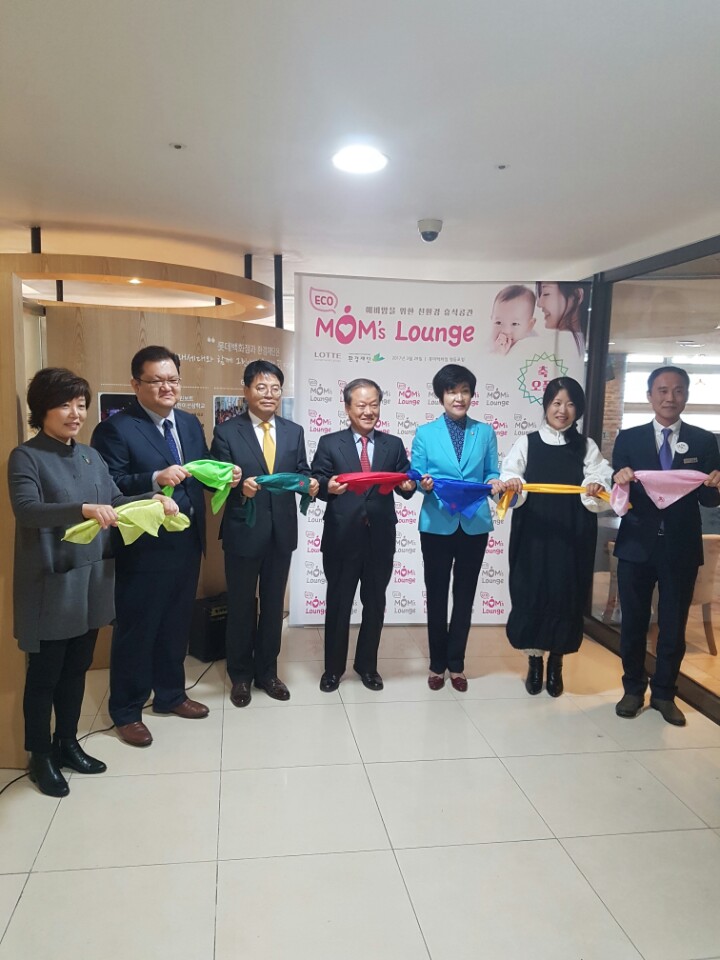 (Photo) Participants untie wrap belts at the eco-moms' lounge.
The Korea Green Foundation held a ceremony to launch the first Eco Moms' Lounge, a private, eco-friendly rest place for would-be moms, on the third floor of the Yeongdeungpo branch of Lotte Department Store on March 29.
About 20 people participated in the event, including Foundation President Choi Yul, Lotte Department Store marketing division chief Kim Dae-soo, lawmaker Kim Young-joo and pregnant clients. They participated in a ceremony to untie maternity belts designed by Lee Hyo-jae and a program to experience pregnant women's life.
The Eco Moms' Lounge operates from 10:30 a.m. to 8 p.m. on weekdays and from 10:30 a.m. to 8:30 p.m. on weekends. The Foundation plans to open more branches across the country after a 10-month trial run until the end of this year.